• Zviij → Booking : zviij AT zviij.com

CURRENTLY IN SEARCH FOR SOME INTERNATIONAL BOOKING AGENTS.


Zviij F. Smith / "The Windmill Syndrome" (2015-)

A series of solo works conceived as an incomplete and fragmentary sound-diary.

Zviij / Franck Smith : electric guitar, electronics

_____________________


VOLUME I : "Psithurism"

1st volume of The Windmill Syndrome series, devoted to solo works for electric guitar and electronics, "Psithurism"
(adaptation from Ancient Greek meaning "The sound of the wind whispering in the trees" or "The sound of rustling leaves")
is a 21-part nocturnal piece between subtle electro-acoustic chamber music and imaginary ballet soundtrack.

Composed & performed by Zviij / Franck Smith (electric guitar, electronics).
Recorded & mixed in February 2016 (Brussels).
Mastering by C-drík at Syrphe (Berlin).
Cover photo by Elvire Smith-Bastendorff
Inside photo by Laurent D'Havé
Download content: 21 tracks, 2 photos, 1 text file
A Zviij by Smith production

* Available only in digital format.
* See details [...]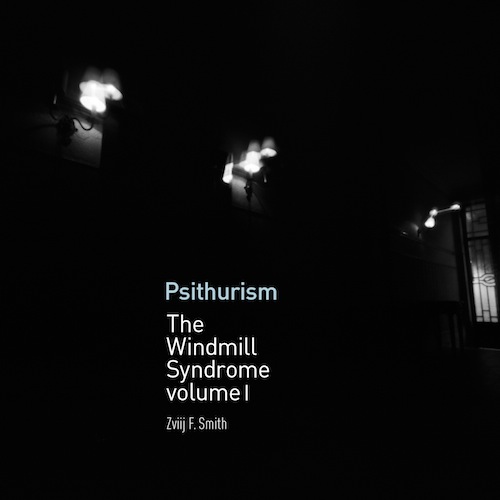 Cover by © Elvire Smith-Bastendorff.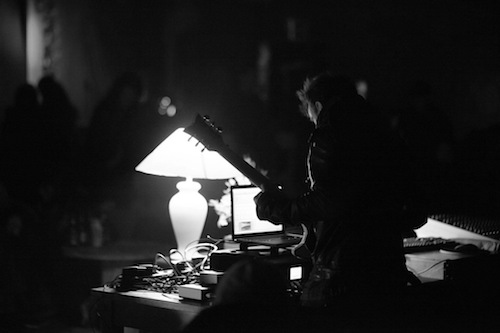 Zviij @ Noosphere / Photo © Laurent D'Havé.

Released March 2016
Price: 7 € (Download only)




_____________________


VOLUME II : "Fetish stones"

- What are these "fetish stones"? Are they tombstones? Are they touchstones?
- They are discreet screes of useless fragments drifting in obscure places...




_____________________


→ Audio release: Zviij F. Smith — "Fetish stones" (The Windmill Syndrome, volume II) PENDING
→ Audio release: Zviij F. Smith — "Psithurism" (The Windmill Syndrome, volume I) Released March 2016

_____________________